Der schwedische DJ Avicii ist durch Songs wie z.B "Levels", "Wake me up" oder den neueren "The Nights", " Waiting for Love" bekannt. Bislang hat er nur ein Album (True-2013) herausgebracht. Dies soll aber kein Zustand bleiben. Am 25. September diesen Jahres, bringt er sein zweites Album "Stories" heraus. Es soll 18 Tracks umfassen. Welche Songs bzw. Künstler wir schließlich auf dem Album vorfinden werden, ist in etwa bekannt.
"The Days" (Robbie Williams)
"The Nights" (RAS)
"Waiting for Love" (Simon Aldred)
"Can't Love You Again" (Tom Odell)
"For a Better Day" (Alex Ebert)
"City Lights" (Noonie Bao & The High)
"Heaven" (Simon Aldred)
"What Would I Change It To" (AlunaGeorge)
"Can't Catch Me" (Wyclef Jean & Matisyahu)
"Love to Fall" (Tom Odell)
"No Pleasing a Woman" (Billie Joe Armstrong)
"Million Miles" (LP)
"Ten More Days" (Jon Bon Jovi)
"I Lost My Battle (Somewhere in Stockholm)" (Daniel Adams-Ray)
"I'm Still In Love With Bergling Your Ghoust" (Daniel Adams-Ray)
"True Believer" (Milky Chance)
"Touch Me" (Audra Mae)
"Broken Arrows" (Zac Brown Band)
Allerdings können die Fans sich in einem Thema sicher sein, nach diesen Album ist noch lange nicht Schluss. 2014 entgegnete Avicii gegenüber der berühmten Zeitschrift Rolling Stone, dass er an über 70 neuen Tracks, mit ziemlich berühmten Künstlern arbeiten würde. Jetzt aber heißt es erst einmal das neue Album abwarten.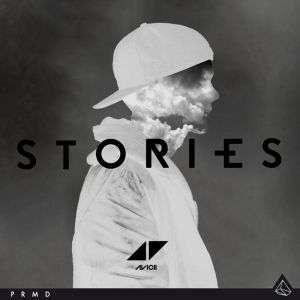 Quellen: http://medias.2kmusic.com/uploads/2014/09/28/img-1411912549-7ee1ab7c1dc2d1d34f906c84efeda3ca.png
https://en.wikipedia.org/wiki/Stories_%28Avicii_album%29